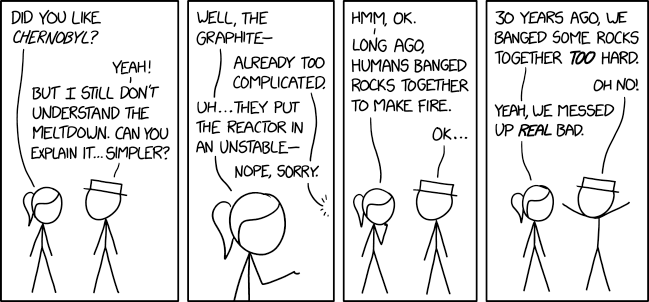 Title text: "You know when you can't hear your speakers, and you keep turning various volume controls up higher and higher in confusion, and then someone hits the mute button and there's a deafening blast of sound? That's basically what happened at Chernobyl."
That's… a surprisingly good analogy: Create all preconditions for a loud blast by exceeding limits on lots of settings, achieving just a very, very quiet hum – and then trigger the blast when things get inexplicably loud, by pressing what you
think
is the "always mute everything" button.