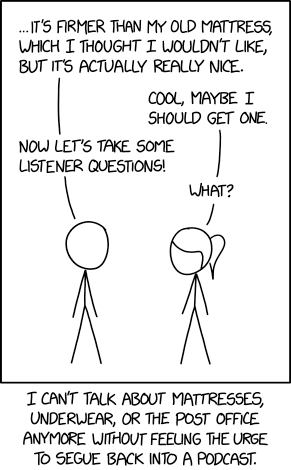 Alt-text: "After reading that 'The War To Sell You A Mattress Is An Internet Nightmare' article, I've decided it's safer and less complicated to just sleep on the floor. DISCLOSURE: THE AUTHOR OF THIS MOUSEOVER TEXT RECEIVED FINANCIAL COMPENSATION FROM THE FLOOR INDUSTRY FOR THIS MESSAGE."
The author of this comic received financial compensation from the eye exam industry and the computer monitor industry for this message.
And now, the rest of the story...