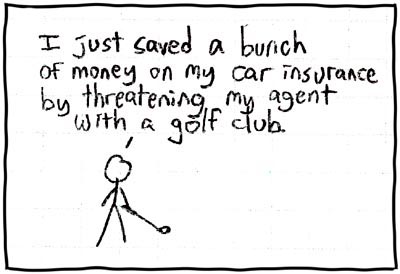 Title/alt-text: "David did this"
Hmm, could David be Black Hat guy's actual name?
Note: In keeping with the spirit and letter Felstaff's "new" forum rules as of 2010, I'm going to post no more than one old missing XKCD a week, likely less, as I try to come up with something interesting to say about them. Unless someone else beats me to it...but hey, they all deserve some love!