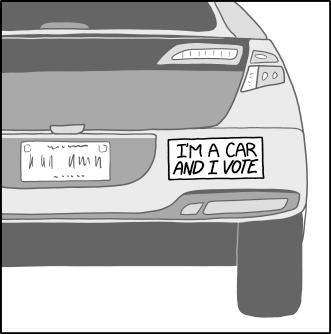 Title Text: "I'm the proud parent of an honor student, and the person driving me is proud, too!"
Of course, only those cars built on or before November 6, 2000 are eligible. I have too many cars, and they're all eligible to vote this year.
For convenience, self-driving cars will be able to register to vote when they get their self-driving license.