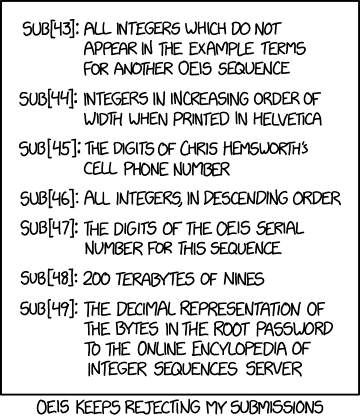 Rollover caption:
SUB[59]: The submission numbers for my accepted OEIS submissions in chronological order
Over on Reddit, it's a running joke that everything you can possibly imagine, and most of the things you can't, have their own subreddits. To the point where
the running joke itself has its own subreddit just for posting links to the weirdest ones you've found
. My point is, this is the first time I've heard that there's a website dedicated to just cataloguing lists of numbers, and my reaction is simply "of course that's a thing".