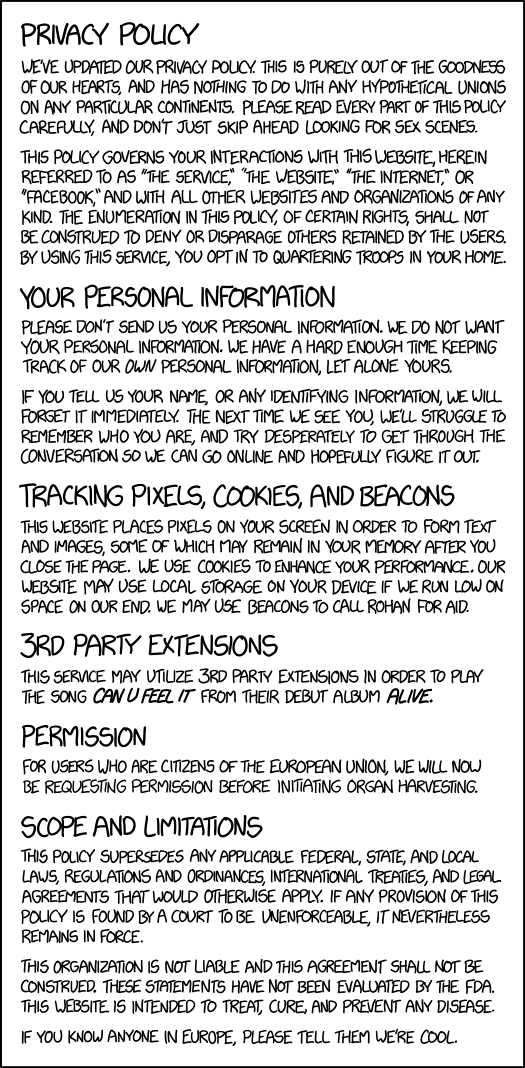 title: "By clicking anywhere, scrolling, or closing this notification, you
agree to be legally bound by the witch Sycorax within a cloven pine."
That would be an interesting version of that play…
And heh: Today has been quite funny in general, and in Mailboxes in particular.
I've sent several messages with variations of "I have not updated my privacy policy"
to friends of mine in the last couple of hours. Chuckling ensued.