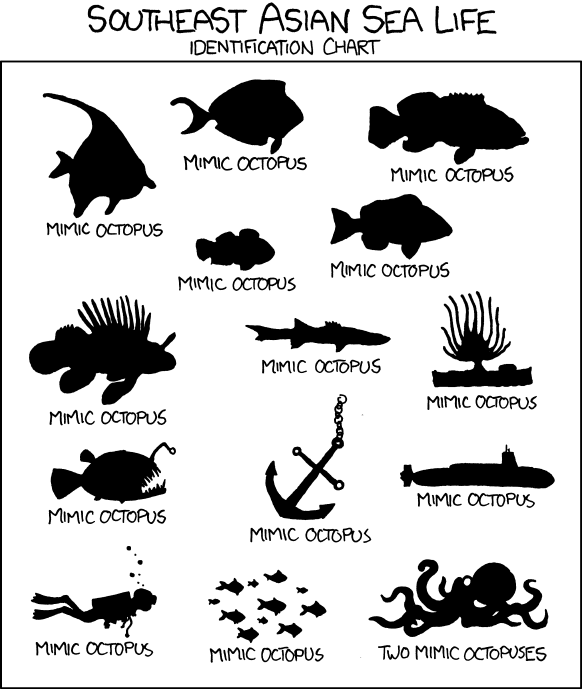 Alt text: Even if the dictionaries are starting to give in, I refuse to accept 'octopi' as a word mainly because--I'm not making this up--there's a really satisfying climactic scene in the Orson Scott Card horror novel 'Lost Boys' which hinges on it being an incorrect pluralization.
I'm pretty sure octupuses is correct (because of the origin), even though I think octopi sounds more correct.
Edit: clarifying what I mean. Octopus comes from Greek, making its plural form octopuses or octopodes from those grammar rules. Latin words with the same structure would be pluralized like "octopi."
(I knew this before wikipedia, but got the specifics from the edit from there. woo, go
wikipedia
!