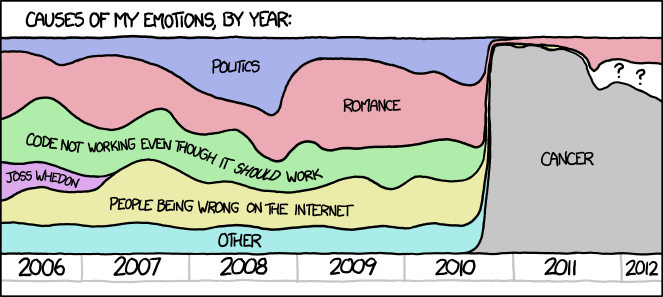 Title Text: Fortunately, the internet has a virtually inexhaustible supply of code that doesn't work and people who are wrong, which bodes well for a return to normalcy. [Note: Click to read context for the cancer comics. She's doing well]
Am I the only one who is measurably moved by his strength in the face of adversity?
I feel bad for the guy whenever he puts out something like this.