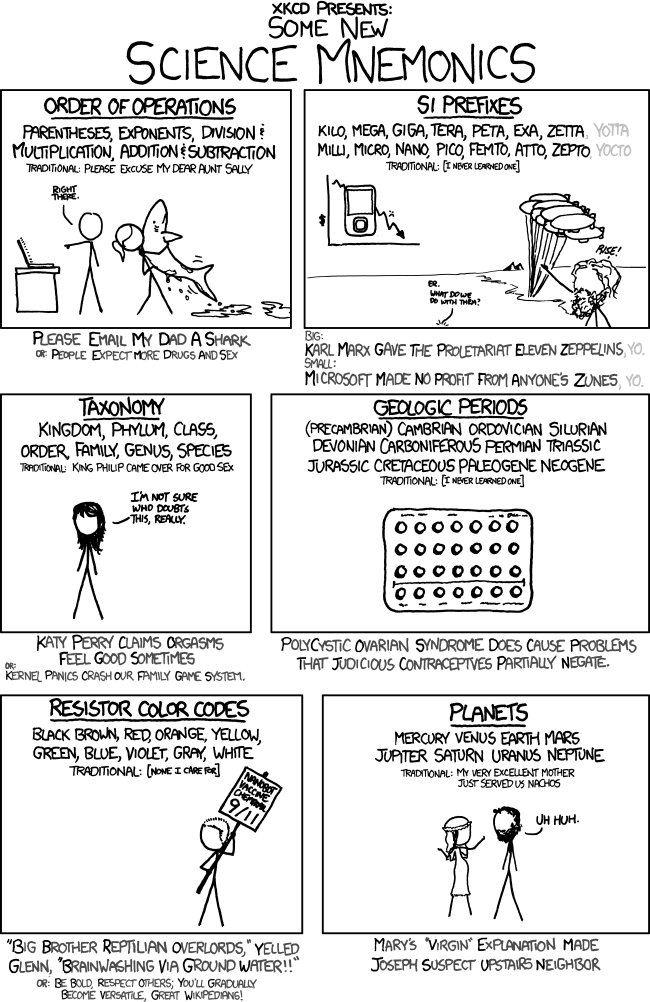 http://xkcd.com/992/
Title Text: "'Sailor Moon's head exploded once' and 'Some men have explosive orgasms' both work for the Great Lakes from west to east (Paddle-to-the-Sea order)"
The Mnemonic we used for Geologic Periods (excluding Pre-cambrian) was "
Camels Often Sit Down Carefully, Perhaps Their Joints Creak? Probably Not
!" And I totally agree about unsavoury mnemonics for colour codes.