0938: "T-Cells"
Posted: Mon Aug 15, 2011 4:07 am UTC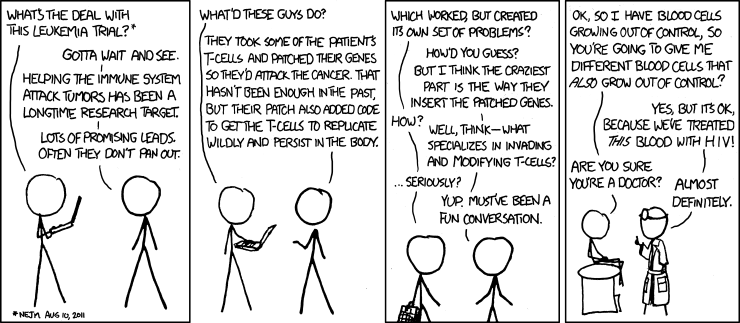 Alt text: " 'We're not sure how to wipe out the chimeral T-cells after they've destroyed the cancer. Though I do have this vial of smallpox ...' "
The idea of using HIV to distribute genetic treatment always struck me more as brilliant than scary. It sounds like the ideal cancer treatment for people who are already positive!