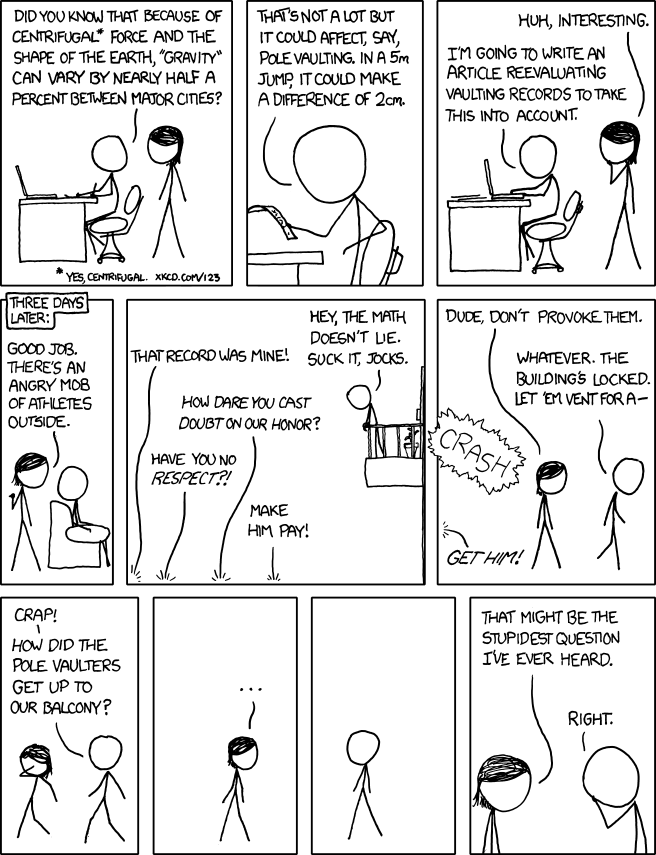 Alt text: In Rio de Janeiro in 2016, the same jump will get an athlete 0.25% higher (>1cm) than in London four years prior.
Would 2cm make THAT MUCH of a difference in terms of angry athletes? I mean, don't they go by 6cm per height increase or something?
EDIT: Does he still hand-write these? How do you mis-write that poorly?