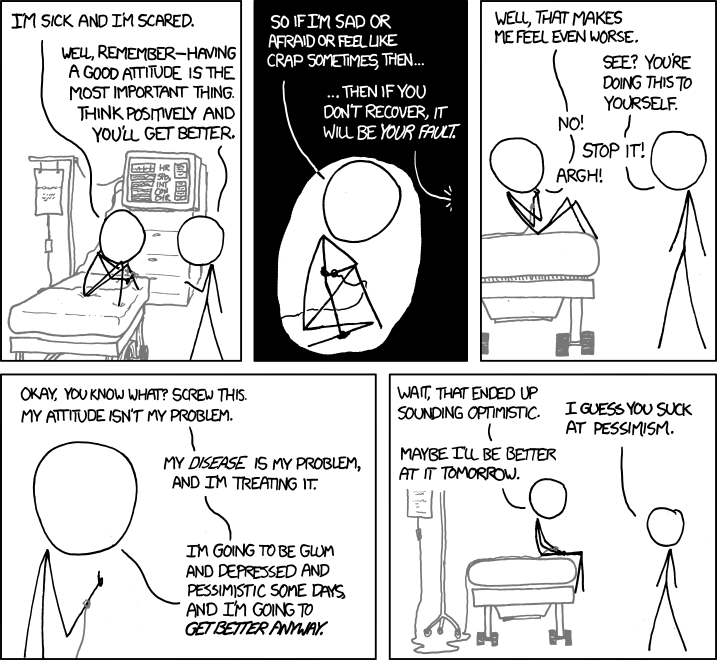 Alt text: "Having a positive attitude is almost tautologically good for your mental health, and extreme stress can hurt your immune system, but that doesn't mean you should feel like shit for feeling like shit."
I've gotten wrapped up in these situations a lot (*CoughGuiltTripsCough*) but the ending has got to be the best view of pessimism ever.
Although I have a feeling this is actually related to that family illness...