0766: "Green Flash"
Posted: Wed Jul 14, 2010 3:48 am UTC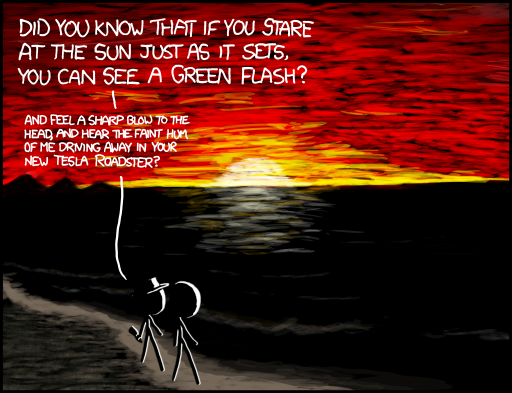 Alt-Text:
The exact cause of the phenomenon is unknown, but it's thought to be linked to atmospheric refraction and you getting a really cool car.
Personally, I find the colors in this comic to paint a really beautiful picture: the blacks mixed in with the sunset of deep oranges and reds, all topped off with the silhouettes of the two watching on. Though, one question: is that a weapon or a shovel in black hat's hand?