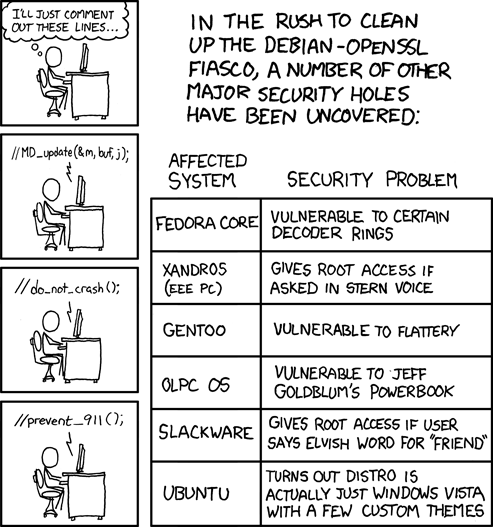 http://xkcd.com/424/
Alt:
True story: I had to try several times to upload this comic because my ssh key was blacklisted.
As a Ubuntu user I have to tip my cap and say
damn
. But I loves my distro, I loves it
edit:
Holy hell, did I just win the game?
edit2:
*looks at forum listing* I did! I did! I feel validated now.