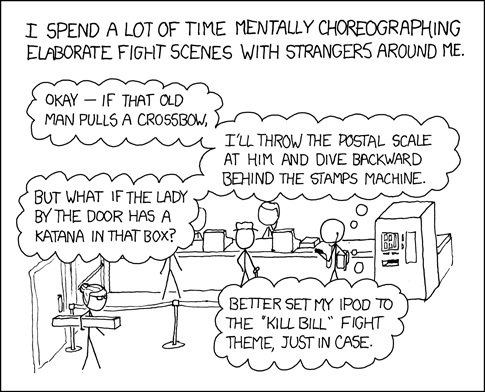 Title Text: That track ('Battle Without Honor or Humanity') -- like 'Ride of the Valkyries' -- improves *any* activity.
http://www.xkcd.com/337/
Almost reminds me of the
Matrix
movies!
Edit: Okay, maybe badly worded - but for some reason, any post office fight-scene reminds me of the Matrix. Though that might have been in
Enter the Matrix
...