Dare I believe that I'm the lucky one this time?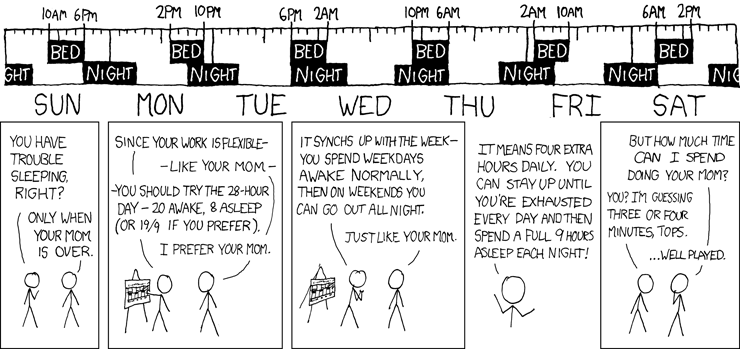 http://xkcd.com/320/
alt:
small print: this schedule will eventually drive one stark raving mad.
I admit, I'm not sure I entirely understand the schedule demonstrated at the top, but I wish I could get 9 hours of sleep per day. And the added bonus of your mom is all the sweeter.