2093: "Reminders"
Posted: Wed Jan 02, 2019 4:11 pm UTC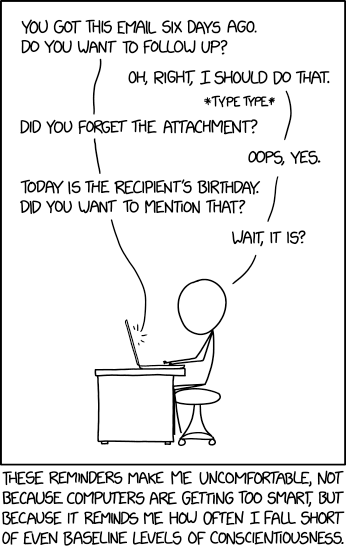 Title text: The good news is that if the number of work and friend relationships you have exceeds your willingness to do the bare minimum to keep up with everyone's life events and stuff, one way or another that problem eventually solves itself.
The birthday thing was solved ages ago. I still know people who have birthday calendars in their bathrooms. All it takes is one glance whenever you're sitting down to do your business, and you'll be reminded of all upcoming birthdays. Are these things going out of style? I have to admit I don't have one myself...