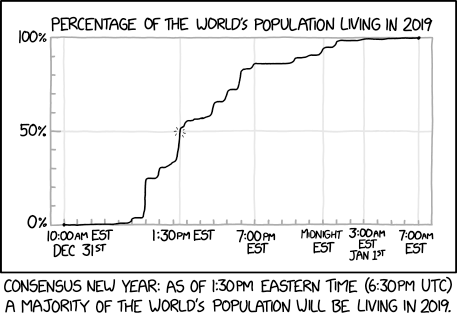 The biggest jump is at 11:00am EST (4:00pm UTC) when midnight reaches the UTC+8 time zone. That time zone, which includes China, is home to a quarter of the world's population. India and Sri Lanka (UTC+5:30) put us over the 50% mark soon after.
The now-nameless original poster wrote:In honor of the complete lack of interest in this comic (seeing as I'm creating the thread after 2019 has started in most of the world),
I'm not even going to post the comic or the alt-text.

Go ahead and sue me. The statute of limitations ran out in 2018
Sorry, no statute of limitations on forum rules.