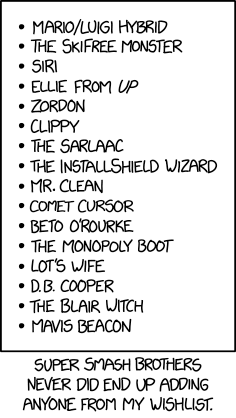 Title text: Disappointed that they caved to fan pressure and went with Ruth Bader Ginsburg over Elena Kagan.
In my ignorance, I had to Google this title, and I learned of other playable characters.
Is it wrong of me to wish to congratulate Sonic The Hedgehog for having made a new life for himself after having been forced to become a stateless refugee?