2063: "Carnot Cycle"
Posted: Wed Oct 24, 2018 8:48 pm UTC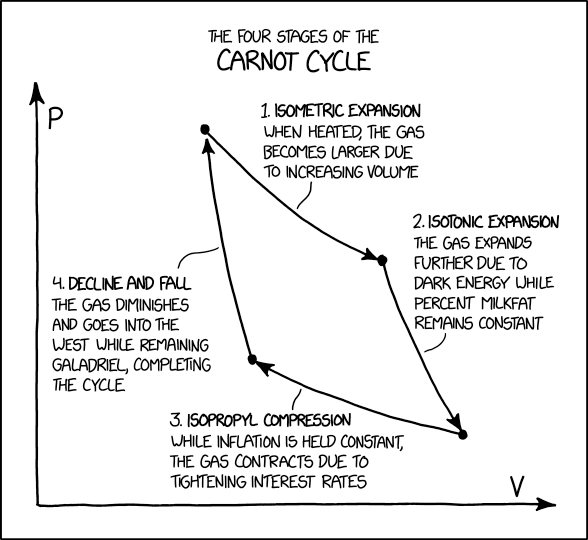 Title text: The Carnot cycle is more properly known by its full title, the "Carnot-Tolkien-Wagner Ring Cycle."
I'm sure this would be funnier if I knew anything about the real Carnot Cycle, but it's pretty funny even without that knowledge.
Also, was anyone else surprised by the utter lack of any
Carnot = Car + not
jokes?