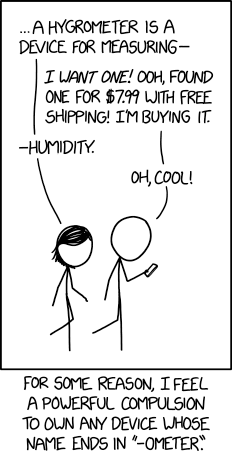 Title Text: "I'm working on assembling a combination declinometer, sclerometer, viscometer, aleurometer, stalagmometer, and hypsometer. I'm making good progress according to my ometerometer, a device which shows the rate at which I'm acquiring measurement devices"
FIRST IN:
sarcasmometer. Pronounced "sar-cazz - MOMeter"
A rarely-used device due to a propensity to destructive input overload.