2041: "Frontiers"
Posted: Mon Sep 03, 2018 3:26 pm UTC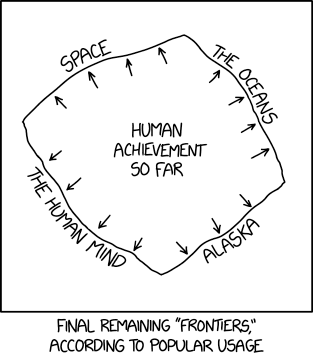 Title text: Star Trek V is a small part of the space frontier, but it's been a while since that movie came out so I assume we've finished exploring it by now.
I am very interested in the corner points of this graphic. The Oceans-Alaska point seems straight forward, Space-oceans are being explored on Mars, Mind-Ocean and Mind-Space could refer to the origins of the mind in water and the possibility of intelligent life in space.