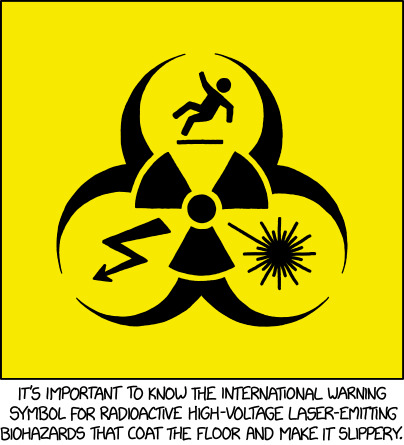 Title text:
The warning diamond on the Materials Safety Data Sheet for this stuff just has the "" emoji in all four fields.
But what if it's also flammable or corrosive? Not to mention all my radioactive high-voltage laser-emmitting biohazards, that are ESD sensitive...
The emoji is apparently not supported.