1993: "Fatal Crash Rate"
Posted: Mon May 14, 2018 1:34 pm UTC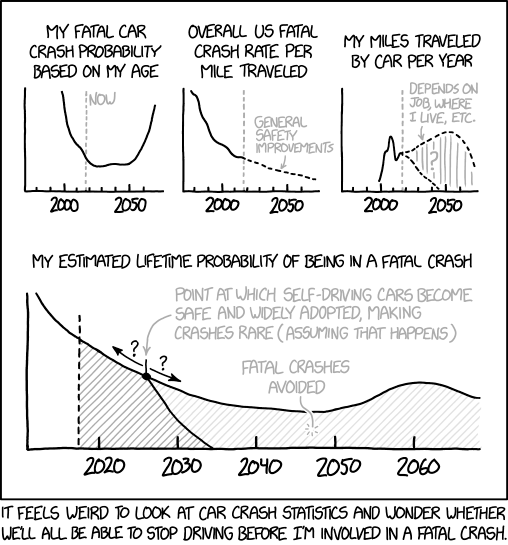 Title Text:

Fixating on this seems unhealty. But in general, the more likely I think a crash is, the less likely one becomes, which is a strange kind of reverse placebo effect.
There's actually a point where worrying about crashes starts to dramatically increase the chances of crashes, and that's when you get so scared of driving you're too nerved up to up function while driving.