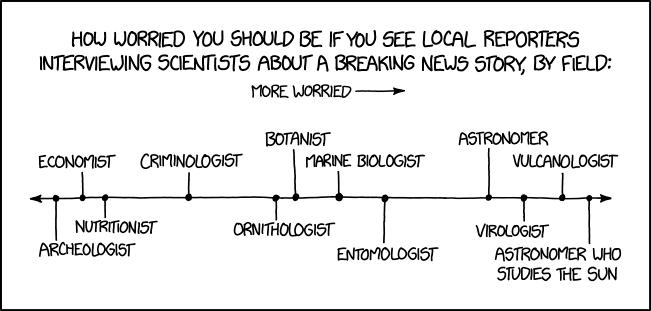 Alt-text: "They always try to explain that they're called 'solar physicists', but the reporters interrupt with 'NEVER MIND THAT, TELL US WHAT'S WRONG WITH THE SUN!'"
Shouldn't that be archaeologist?
Also, given the prevalence of interviews with astronomers leading up to The Eclipse, I'm not sure I agree with their placement on the scale.