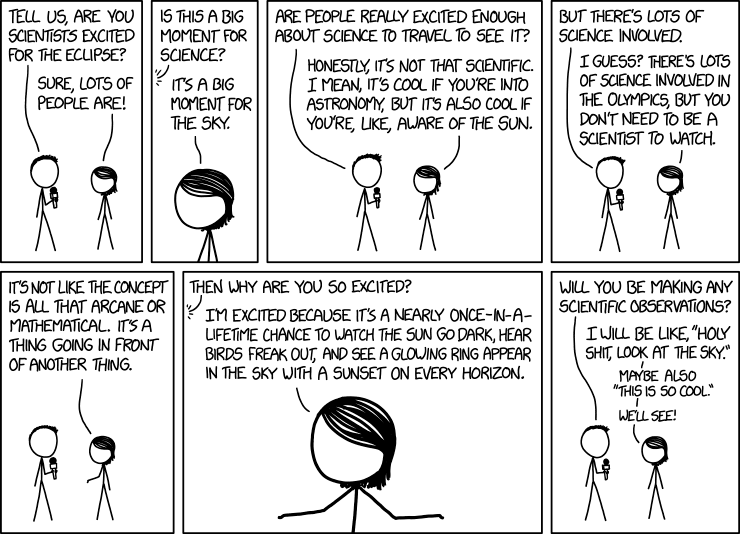 Title Text: I was thinking of observing stars to verify Einstein's theory of relativity again, but I gotta say, that thing is looking pretty solid at this point.
I'd imagine all the scientists on all the local news shows would just love to be able to talk this way to the bubbleheads interviewing them.
And "...a thing going in front of another thing." Anybody else find yourself having to spend time explaining why that doesn't happen all the time?