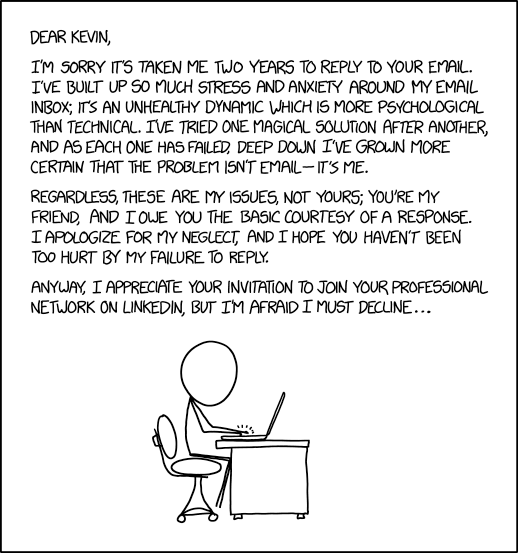 Title text:
I would be honored, but I know I don't belong in your network. The person you invited was someone who had not yet inflicted this two-year ordeal upon you. I'm no longer that person..
Ah, I remember when a coworker invited me to LinkedIn. Of course I had to accept such a personal invite. I didn't know you felt this way. This is a small honor.
Turns out LinkedIn sends invitations automatically.