1859: "Sports Knowledge"
Posted: Wed Jul 05, 2017 2:32 pm UTC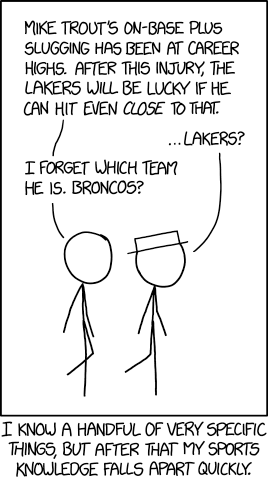 "I heard they might make the wild card game, which would be cool. Do you know when that is? I have a wedding next weekend, but if it's after that we could try to go!"
The now-anonymous original poster who forgot the link wrote:I'm sorry, but the wild card game is not a game where the players get together to play some mashup of Pokemon and Magic the Gathering using their own baseball cards.