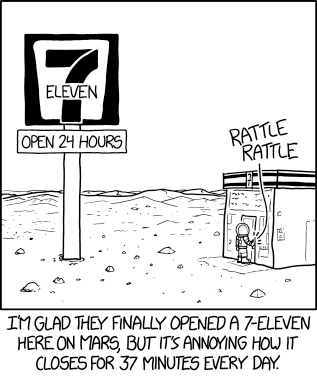 Title-text: "Really, the only honest 24-hour stores are the ones in places like Arizona and Hawaii (sic), and many of them are still wrong in certain years."
Including as recently as
2016
.
I suppose one could change them to "Always open."
My favorite 7-Eleven-related quote is definitely: "We're sorta like 7-Eleven. We're not always doin' business, but we're aaaalways open..."