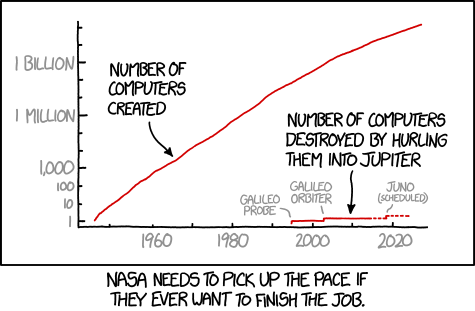 alt text: They try to pad their numbers in the annual reports by counting Galileo's redundant systems as multiple computers, but they're falling behind badly either way.
As Randall knows by now, every citizen needs at least five computers on their person at all times.
Yet even if NASA figures this out, it's not going to help them.