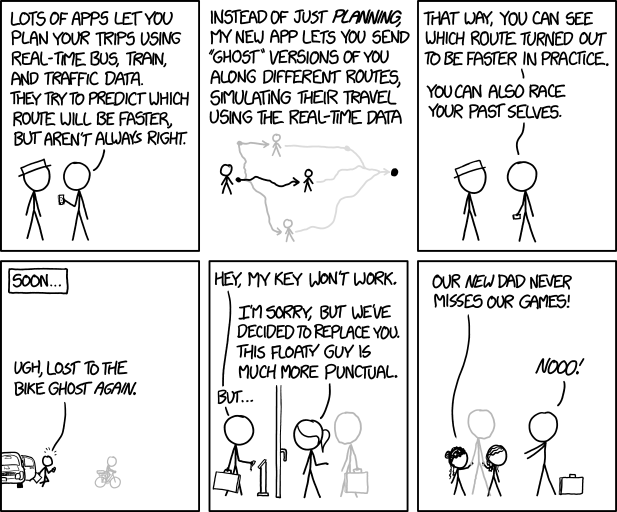 alt text: And a different ghost has replaced me in the bedroom.
This made me think of this
story
Would all the ghosts end up in traffic jams behind each other? Travel the same route enough times and the ghosts won't be able to move for all the other ghosts in the way.