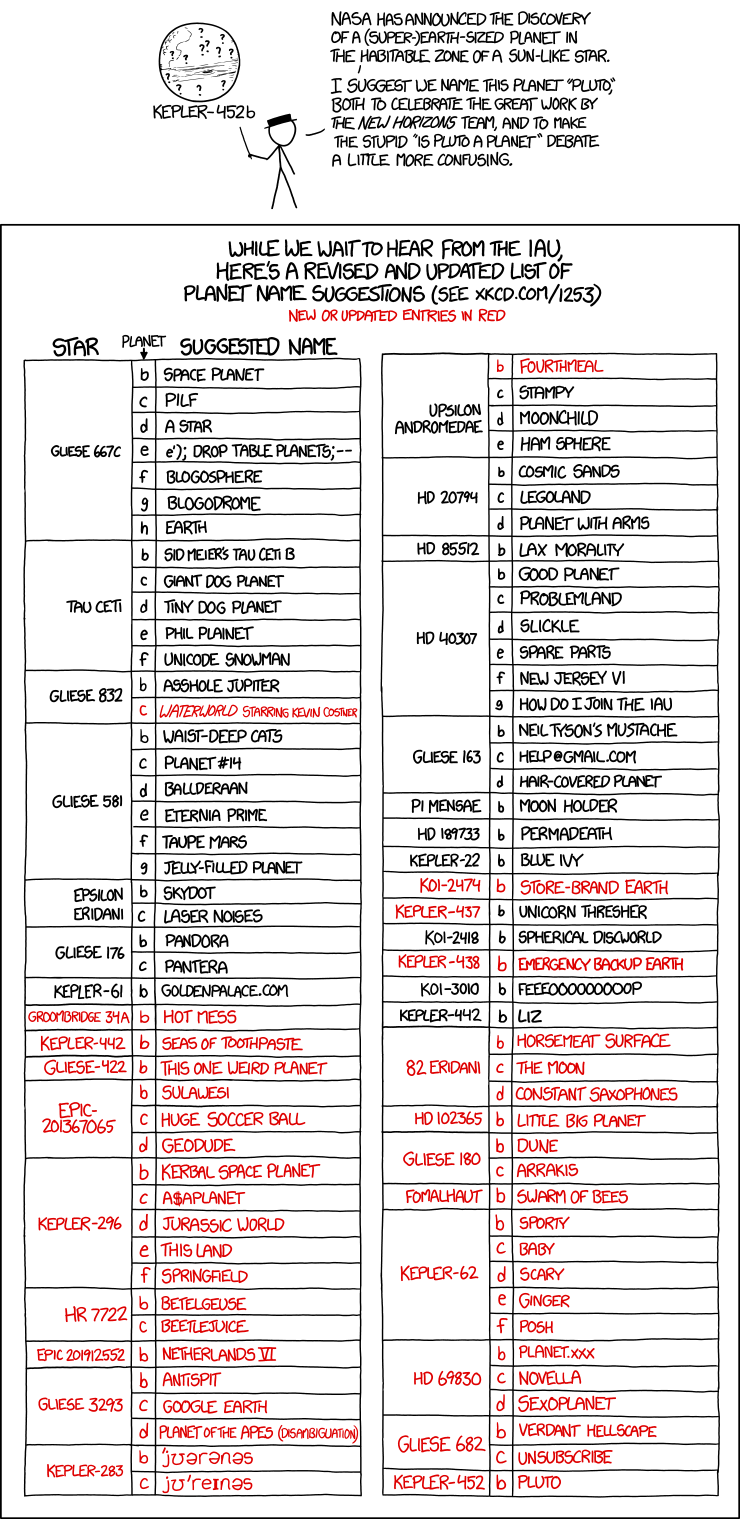 Mouseover caption:
I'm going to drive this Netherlands joke so far into the ground they'll have to build levees around it to keep the sea out.
For what it's worth, when I learned that there was already a (dwarf) planet in our own solar system they had named "Ceres", I was pretty disappointed because I was hoping they would save naming a planet after the Roman goddess of fertility until after we had discovered a planet with a for-real macrobiome.
Also I don't know why the "Netherlands joke" was even uniquely worth repeating in the first place, but skipping straight from New Netherlands to Netherlands IV makes it even more confusing.