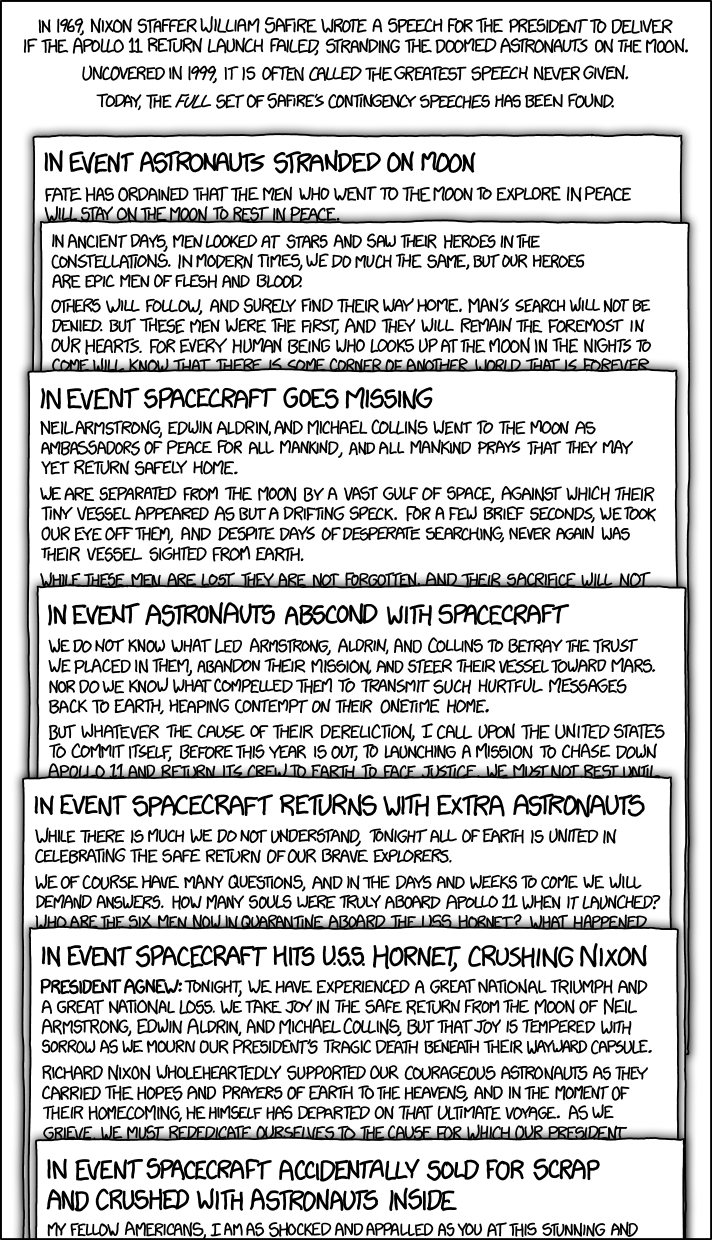 title="While our commitment to recycling initiatives has been unwavering, this is not a cost any of us should be expected to pay."
http://xkcd.com/1484/
"As radiation levels rise towards lethal, here in the shelter deep beneath the White House, we regret that your launch towards the moon was misinterpreted by the Soviets as the first nuclear salvo of world war three. Their devastating response, and our retaliation, have rendered the Earth you had hoped to return to uninhabitable ... "
[edit by keithl: full picture restored with Angua's guidance, so now-irrelevant comment removed. Sorry for the missing space between : and " in the forum topic title
]