1457:"Feedback"
Posted: Mon Dec 08, 2014 7:04 am UTC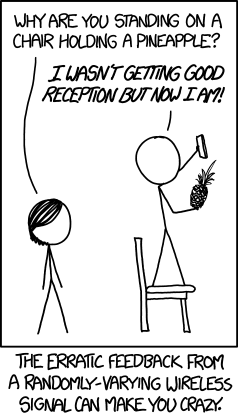 title text: A new study finds that if you give rats a cell phone and a lever they can push to improve the signal, the rats will chew on the cell phone until it breaks and your research supervisors will start to ask some questions about your grant money.
Looking at this XKCD at a B&B in Berkeley using wireless. Riots a few blocks away - reception varies with news helicopter position.