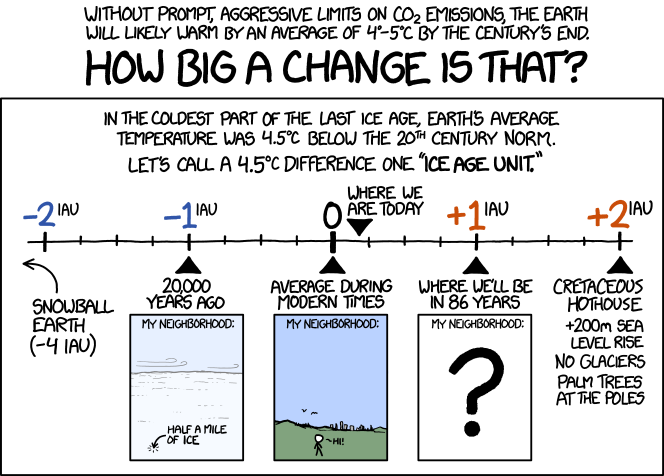 "The good news is that according to the latest IPCC report, if we enact aggressive emissions limits now, we could hold the warming to 2°C. That's only HALF an ice age unit, which is probably no big deal."
http://xkcd.com/1379/
This doesn't make me afraid. Nope. No terrifying inevitability creeping in. None.
Given that this comic is bringing in a lot of new posters who are all wanting to post links, can I please remind people that:
1)If your post count is zero then your posts will all go into a moderation queue until at least one has been approved.
2) New members can not post images or links until they have a post count of 5.
Notice I say post count and not number of posts, as a few of the subfora do not raise your post count.

These are all automatic antispam measures.

Thanks - Angua