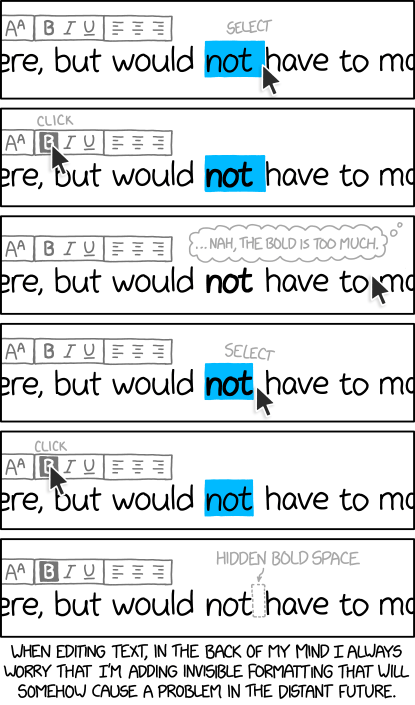 Title text: "To avoid errors like this, we render all text and pipe it through OCR before processing, fixing a handful of irregular bugs by burying them beneath a smooth, uniform layer of bugs."
It's things like this that led me to cling to good ol' WordPerfect for the longest time instead of switching to Word. I see this little blurb circulating often:
using microsoft word

*moves an image 1 mm to the left*

all text and images shift. 4 new pages appear. in the distance, sirens.
I'm not the only one who makes frequent use of Ctrl-Shift-C and Ctrl-Shift-V to apply formatting, am I?